Brett Vredevoogd
Sales Associate
616-676-7308

406-599-3899

616-957-1680

4488 Cascade Road SE
Grand Rapids, MI 49546
Welcome Friends
Hello and welcome. My name is Brett Vredevoogd and I am a Real Estate professional in Grand Rapids and the surrounding areas. If you are looking for a REALTOR that will work extremely hard for you, but at the same time relate to you on a personal level, then you have come to the right place. Buying and selling a home is an exciting experience, and I am committed to make it as enjoyable and stress free as possible.
I have developed several services that go above and beyond the normal call of duty for a Realtor. I truly believe that these services coupled with the knowledge and experience embodied in my family run team, make it an easy decision to use use our team for all your real estate needs.
Check out my website GRVirtualAgent.com to find out more
GRVirtualAgent.com
Professional Interests
Custom Home Builder
As a Journeyman residential home builder, It will be an advantage to have me on your side while negotiating a real estate deal. I love to walk through homes and see what work has been done, and what needs to be done; I consider myself to have a very keen carpenters eye. I can give suggestions about renovations, and I have a lot of close friends who are highly regarded in the residential construction industry willing to properly quote any project that presents itself. Homes truly are a passion of mine.
Riverfront Property Expert
As an avid fisherman/outdoorsman, I have a great knowledge of the local rivers, lakes, and state land. I grew up on the banks of The Thornapple River in Cascade, MI. I continue to explore the waterways of West Michigan every chance I get. Recently I have launched a new website; rivermanrealty.com, to provide the Grand Rapids Area with accurate riverfront listing information.
Pat Vredevoogd-Combs as the team leader

Heading up the Vredevoogd Combs team is one of the most well known and respected Realtors in Michigan, Pat Vredevoogd Combs. Pat has over 40 years of Real Estate experience in the West Michigan area, and has served as the President of the Grand Rapids Association of Realtors, the Michigan Association of Realtors, and in 2006 the National Association of Realtors. I am proud to be working along side my mother; she is a great resource of information for me and my clients.
Community Involvement
Chairman of the Rogue River Watershed Partners
Member of West Michigan Trout Unlimited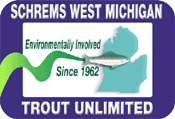 Member of the West Michigan Environmental Action Council
Member of the Muskegon River Watershed Assembly
Professional Background
After Graduating from Hope College in 2004 I spent 8 years as a custom home builder, focusing on sustainable and energy star rated construction along with alternative energy development. In 2011 I decided to pursue a new direction in the residential home industry, so i became a licensed Real Estate salesperson in Grand Rapids Michigan. I am a member of the Grand Rapids Association of Realtors, Michigan Association of Realtors, and National Association of Realtors.
Personal Background
I grew up in Grand Rapids, Michigan, and graduated from Grand Rapids Christian High in 2000. From there I attended Hope college in Holland, Michigan where I majored in non-profit organizational communication.
I spent my summers during college learning the residential construction industry as an apprentice carpenter for Dykstra Construction. Immediately after graduating, I moved to Colorado, where I worked as a Nature/Fishing Guide at a guest ranch. After that job was over, I moved north to Bozeman, Montana where I continued to pursue carpentry.
During my 8 years in Bozeman, I worked for several general contractors, most of which focused on the budding industry of sustainable building. During this time I was able to build many homes using different sustainable processes. I am a Journeyman carpenter and have experience and expertise with everything in the construction industry from pouring of the foundation to custom fine finish work.
Specialties
Riverfront Home Expert.
About Me
I am an avid fisherman. I grew up fishing for bass and salt water game fish, but when I moved out west at age 22 I began my obsession with fly fishing for trout. This is something that was a huge draw for me to move back to west Michigan. To many fisherman, West Michigan is one of the best places to fly fish for large fish species such as Salmon, Stealhead, and Brown Trout.
I also love to hunt. My brother in-law got me into hunting when I was in high school in Grand Rapids. I took this love out west with me and had some epic adventures chasing elk around the mountains of southwest Montana.
Downhill Skiing is my other passion. I grew up skiing at Cannonsburg and several resorts in Northern Michigan. My winters spent out west brought me to a new level of skiing. My wife and I love to back-country ski and look forward to finding places here in Michigan to pursue this passion.
Education
High School:
Grand Rapids Christian High..........Grand RapidsMIchigan
College:
Hope College.............................Holland. Michigan
Central Queensland University.......Queensland, Australia