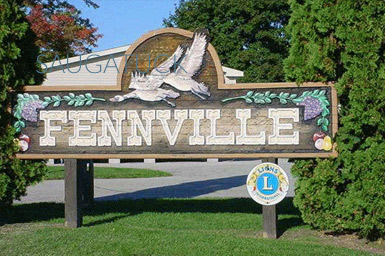 FENNVILLE - A Small Town With a Very Large Heart
Fennville is located a few minutes from Lake Michigan and Saugatuck-Douglas area.  It is changing from a rural, agricultural town to a more dynamic, culturally diverse one.  There are new restaurants, renovated old commercial buildings, a large community aquatic center, the Children's Museum of Fennville.
Fennville is best known for its annual Goose Festival.  Todd Farm, a game preserve, is just outside of Fennville where the geese take up residence in the winter.  On any given day, the sky is alive with geese and the corn fields are covered with legions of birds.  Just east of town is the vast Allegan State Forest.
Fennville is also known for its wine production and its award-winning winery.  There is a wide array of fine golf courses, u-pick orchards and year 'round activities.