Silver Lake aka Mears is a tourist hot spot in the summer months...
 as well as a cool place to spend time in the winter months.
Silver Lake / Mears is home to the historic Little Sable Point Lighthouse. Seasonal tours of this iconic lighthouse are also offered.
 Silver Lake / Mears also offers an opportunity to fly, race go-karts, take in a drag race, or rent a jet-ski. The area also boasts of unique shops, farm markets, restaurants, horseback riding, canoeing, biking on the rail trail, golfing, and fishing. The famous Mac Wood's Dune Rides, around sine 1930, also offer a thrilling scooter tour of the Silver Lake Sand Dunes.
Come check us out, visit, and stay awhile, you will be glad you did.
Brought to you by
Coldwell Banker Woodland Schmidt in Hart.
When it comes to Real Estate in Silver Lake, we are
the Sign of a Good Decision!
For the latest up to date information on what to see and do in Silver Lake please check out this website: www.thinkdunes.com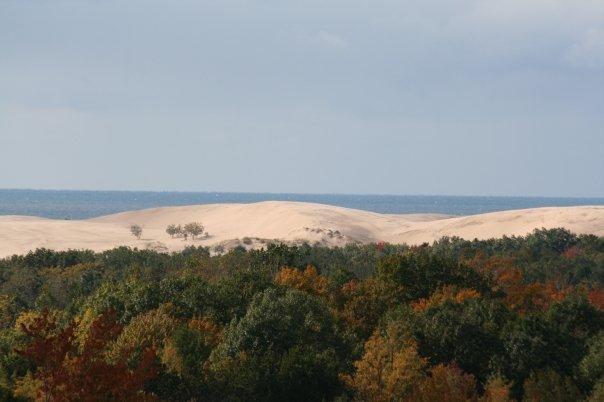 Our team of professionals provides real estate services throughout Silver Lake and the greater Midwestern Michigan area. All of our dedicated real estate agents have detailed knowledge of current homes for sale in Silver Lake and the local communities and amenities helping people find the home that's just right!
In today's Real Estate marketplace, it's important to have assurance that your Real Estate agents have the skills and tools to help you buy or sell. We are a part of the Coldwell Banker Schmidt Family of Companies and offer you cutting edge technology, and unparalleled marketing to help sell your home. The Coldwell Banker Schmidt Family of Companies markets your property on over 750 real estate websites to reach the maximum number of potential buyers. Our Luxury digital homes magazine is distributed to 100,000+ potential buyers, and can be viewed at CBSchmidtLuxury.com.  Let us help you find the home of your dreams in the Silver Lake Area.  Our website includes all homes for sale in Silver Lake, all Silver Lake waterfront homes, commercial properties, and vacant land for sale in Silver Lake.
ARE YOU THINKING OF SELLING YOUR REAL ESTATE IN SILVER LAKE? CALL TODAY! (231) 873-2580