Traverse City
Traverse City is world renowned as the "Cherry Capital of the World", holding an annual week-long Cherry Festival the first full week in July to celebrate. Besides cherries, the surrounding Tuscany-like countryside produces grapes, and is one of the centers of wine production in the Midwest. Tourism, both summer and winter, is another key industry. Freshwater beaches, a mild summer climate, upscale golf resorts, vineyards, a nearby National Lakeshore, prodigious snowfall, nearby ski resorts and thousands of square miles of surrounding forests make Traverse City the second most popular tourist destination in the state behind Mackinaw City. In addition, the historic downtown area of Traverse City is the home of many shops, restaurants, and offices. Traverse City is a home rule charter city under the Home Rule Cities Act, incorporated on May 18, 1895. The city is governed by six commissioners and a mayor, elected at-large. Together they comprise a seven-member legislative body. An appointed city manager serves as chief executive for city operations.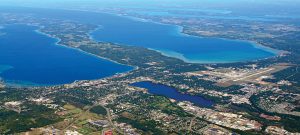 Traverse City "Tops" the list
For those who live in the Traverse City area, they know all too well what a great place Traverse City is! Just the same, it's always nice to hear what others say about this great town and its surroundings. Here's a sampling of some of the national rankings Traverse City has been included in recent months:
Budget Travel's Coolest Small Towns 2023
Reader's Digest 15 Most Underrated American Cities Worth a Visit (#7)
The Best Place to See Cherry Blossom Destinations in the US
Top Golf Getaways Around the World
Premier Affordable Area to Retire in the US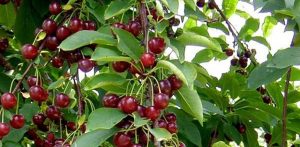 GRAND TRAVERSE BAY WATERSHED FACTS
The Grand Traverse Bay watershed is
defined as the area of land that captures
rainfall and other precipitation and
funnels it to Grand Traverse Bay.
Watershed Statistics:
• Watershed Area: 976 mi2
• Volume of Bay: 8.97 mi3
• Surface Area of Bay: 277 mi2
• Miles of Shoreline: 132 mi
• Deepest Point in Bay: 590 ft
• Max Length = 32 miles; Max Width = 10 miles
• Average Depth: 180 ft
• Amount of Water Entering the Bay Per Year: 220 billion gallons
• Sources of Water to Bay: Tributaries – 60%, Precipitation falling
directly on the Bay – 35%, Groundwater – 5%
The "Iconic" Traverse City Park Place
In 1873, Henry Campbell purchased a plot of park property from the city and on it constructed the Campbell House Hotel. Five years later, Campbell sold the hotel to lumber barons J. Perry Hannah and A. Tracy Lay. The property was upgraded to a level of opulence and service equal to the world class hotels of the day and renamed the Park Place in recognition of its early beginnings.
In 1930, the completion of the 10-story tower made the Park Place Hotel the tallest building in Traverse City, and its 25,000 watt beacon became the symbol of its far reaching hospitality.
Over the years, the Park Place has hosted luminaries in entertainment, business, politics and the arts – and has come to occupy a prominent and cherished role in the area.
Now in it's second century, proudly owned and managed by Regency Hotel Management, having a strong sense of community responsibility and an unwavering commitment to guest comfort and satisfaction!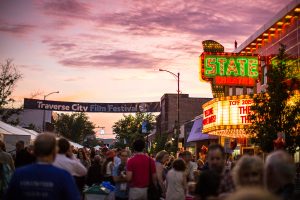 Traverse City Are Real Estate Agents
Our team of professionals provides real estate services throughout Traverse City and the greater Grand Traverse area. All of our dedicated real estate agents have detailed knowledge of current homes for sale in Traverse City, and the local communities and amenities helping people find the home that's just right including Traverse City Waterfront and Lakefront properties!
In today's Real Estate marketplace, it's important to have assurance that your Real Estate agents have the skills and tools to help you buy or sell. We are a part of the Coldwell Banker Schmidt Family of Companies and offer you cutting edge technology, and unparalleled marketing to help sell your home. The Coldwell Banker Schmidt Family of Companies markets your property on over 750 real estate websites to reach the maximum number of potential buyers. Our Luxury digital homes magazine is distributed to 100,000+ potential buyers, and can be viewed at CBSchmidtLuxury.com.  Please let us help you find the home of your dreams in the Traverse City Area.  Our website includes all homes for sale in Traverse City, all Traverse City waterfront homes, commercial properties and vacant land for sale in Traverse City.   We have the largest inventory of waterfront luxury homes in the Traverse City market and our agents have been blessed with a 44% share of Luxury Homes sold specifically $500,000+.
ARE YOU THINKING OF SELLING YOUR REAL ESTATE IN Traverse City? CALL TODAY! 231-922-2350.