Welcome to our beloved city of Marquette!
Marquette city is located in the central region of Michigan's Upper Peninsula. It is the U.P.'s largest community with a population of 21,491 (2013). In addition we also serve as the regional center for education, Northern Michigan University (Go Wildcats!!), Healthcare (Marquette General Hospital & Bell Hospital), Recreation & Retail!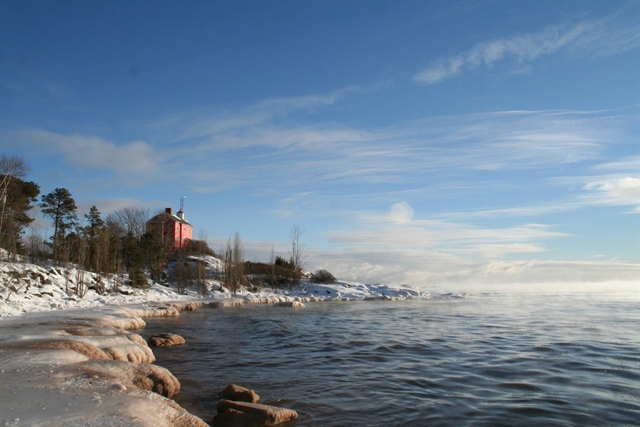 Awards & Recognitions
2012:
"Tree City USA" (31st year in a row!) but Arbor Day Foundation
2011:
"Top 5 Places to Retire" by CNN/Money
"Top 200 Towns for Sportsmen" (top 10%) by Outdoor Magazine
"Tree City USA" (30th year in a row!) by Arbor Day Foundation
"Top Mircopolitans" (#20 out of 575) by Site Selection Magazine
"Ten Winter Wonderlands for Retirement" by the U.S World & News Report
2010:
"National Medal for Museum & Library Service" from the Institute of Museum & Library Service
"Ten Best Small Cities to Raise a Family" (#3) by Forbes.com
"bicycle friendly community" by the League of American bicyclists
The History of the city,
The village of Marquette began on September 14, 1849, with the formation of  the Marquette Iron Company. The village was at first called New Worcester, with Harlow as the first postmaster. On August 21, 1850, the name was changed to honor Jacques Marquette, the French Jesuit missionary who had explored the region.
Front Street in 1909, the Marquette Bank Building Clock tower still stands today!
Demographics: 2012 Census
Population of 21,532 (up 9.5 from 2000)
Median age is 29.1 years old
Elevation is 628 feet above sea level
Come and visit our little slice of paradise any time of the year! Marquette offers plenty of activities all year round!!