Welcome to Newberry - the Official Moose Capital of the great State of Michigan! Newberry Michigan offers a wide variety of attractions, lodging, restaurants, business opportunities and more!
Newberry is a village in the Northeastern Upper Pennisula of Michigan. Newberry is the County Seat of Luce County. Luce County has over 300,000 acres of public access land, 15,000 acres of inland lakes and 658 miles of rivers and streams.The shoreline along Lake Superior has a length of about 31 miles in Luce County. Population figures:  Luce County - 6,614 persons, The Village of Newberry  - 1,547 persons (2008 estimate, Michigan.gov). Newberry is surrounded by miles of state and national forests and is considered one of two gateways to Tahquamenon Falls area
The Legendary Tahquamenon Falls was made famous in the Longfellow poem Hiawatha. According to Indian lore, the origin of the name Tahquamenon is attributed to the water's amber color, which is the result of leaching of tanic acid from the cedar and hemlock swamps that feed the river. The Tahquamenon Falls is special in many ways. One little known fact is that it is the second largest waterfall east of the Mississippi, with Niagara being the largest.
FallHighLlights- Fall is a beautiful time of year in the Eastern Upper Peninsula.  As the colors turn, there is so much to see and do.  Fishing, hunting, hiking, kayaking and exploring the area in a ATV/ORV or from the comfort of your car, the Newberry Area offers a relaxing and refreshing vacation getaway for everyone.   And the first weekend in October you can enjoy the Newberry Oktoberfest!
 Summer Season Highlights
Come and enjoy the Newberry Area in the summer and experience the beauty of the Upper Peninsula.! Lake Superior and Lake Michigan, The Tahquamenon Falls State Park, Muskallonge Lake State Park and Seney National Wildlife Refuge are all just a short drive from Newberry.  Our area abounds in lakes, forests, wildlife and great attractions.  Whether you enjoy hiking, fishing, kayaking, hunting, boating, birding, ATV/ORV's or just viewing, you can't beat the Newberry area for natural beauty!  Make Newberry your home base as you explore the Eastern Upper Peninsula!
Winter Season Highlights   Visit the Tahquamenon Falls during the winter and view the captivating ice formations and forests. Newberry Snowmobiling is our main active adventure here in the Luce County area!  Great for family and friends - explore the entire Upper Peninsula from our trail heads.  Tahquamenon Area Dog Sledding Events are held here in our Tahquamenon Area. You don't have to travel to Alaska to view first class racing! Whether you are a spectator or a musher, we offer a pristine wilderness full of snow, forests and fun! Visitors can also enjoy skiing, cross-country skiing, snowshoeing, ice-fishing, hunting, & ice skating.
NEWBERRY AREA ATTRACTIONS - Visit the Bear Ranch, The Logging Museum, Luce County Historical Museum, The Tahquamenon Falls, The Toonerville Trolley, Seney Wildlife Refuge, Whitefish Pointe & more - all within an hour! Newberry is surrounded by great natural attractions, make sure to visit our Area Attractions.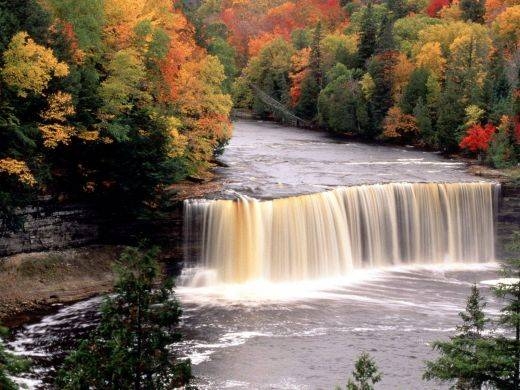 Our team of professionals provides real estate services throughout Newberry and the greater Upper Peninsula area. All of our dedicated real estate agents have detailed knowledge of current homes for sale in CITY NAME and the local communities and amenities helping people find the home that's just right!
In today's Real Estate marketplace, it's important to have assurance that your Real Estate agents have the skills and tools to help you buy or sell. We are a part of the Coldwell Banker Schmidt Family of Companies and offer you cutting edge technology, and unparalleled marketing to help sell your home. The Coldwell Banker Schmidt Family of Companies markets your property on over 750 real estate websites to reach the maximum number of potential buyers. Our Luxury digital homes magazine is distributed to 100,000+ potential buyers, and can be viewed at CBSchmidtLuxury.com. Let us help you find the home of your dreams in the Newberry Area. Our website includes all homes for sale in Newberry, all Newberry waterfront homes, commercial properties, and vacant land for sale in Newberry.
ARE YOU THINKING OF SELLING YOUR REAL ESTATE IN NEWBERRY? CALL TODAY! (906) 293-1913