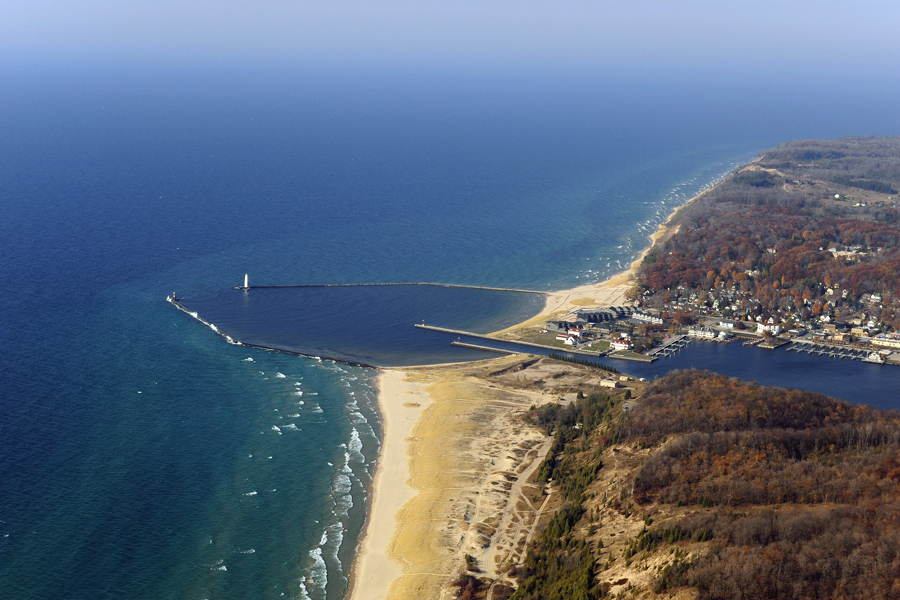 Frankfort stands on the shores of Lake Michigan. The pristine dunes, beaches and spectacular sunsets awe visitors and locals alike. Victorian homes dominate the picturesque, maple-lined streets and shoppers find unique items crafted by local artisans in Frankfort's specialty shops and galleries.
Just north of the town center, Point Betsie Lighthouse, one of Michigan's most photographed structures offers unique views of Lake Michigan and a rich history of times gone by.
Available are charter boats. Or, fishing on one's own in the bay, in local rivers and on Lake Michigan is satisfying, as perch, Coho and King salmon quickly fill the coolers of those who like to fish.