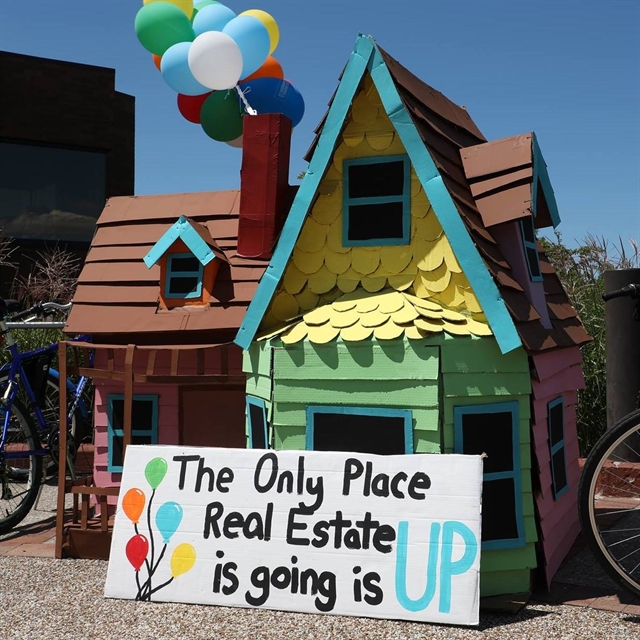 Welcome to Grand Haven, Michigan! Or, as we like to call it, The Happiest Seaside Town in the Country. 🙂 This is a title Grand Haven was awarde in 2017 and we couldn't agree more! Grand Haven is also known as Coast Guard City, USA!
Grand Haven
Grand Haven is the seaside town you've been looking for. A fabulous tourist destination, a lovely beach town, school districts to send your kids to, shops and restaurants to visit over and over...you name it, Grand Haven has it. And our Coldwell Banker Woodland Schmidt Grand Haven team would LOVE To show you around.
The beacon and pierhead are embellished with a phenomenal lit catwalk that connects into the delightful blue waters of Lake Michigan. Associated with the wharf is a 2.5 mile promenade that extends along the Grand River bringing voyagers from the notable downtown shopping area to the brilliant sand shorelines. Walk around the Grand Haven water's edge and experience all the miracles of this wonderful beachtown: swimming, sand mansions, salmon angling, shoreline films, skim boarding, kite boarding, and wind surfing.­
If you're visiting Grand Haven, be sure to set aside a few minutes to walk the shoreline at nightfall in the midst of the quality of the one the incredible Grand Haven Sunsets. ­Create memorable experiences for your family vacation by enjoying the outdoors and natural beauty as well as the local attractions­. ALL of these activities are key to­ seeing how beautiful the Grand Haven area truly is.
Our team of professionals provides real estate services throughout Grand Haven and the greater Grand Haven area. All of our dedicated real estate agents have detailed knowledge of current homes for sale in Grand Haven, and the local communities and amenities helping people find the home that's just right! Take a look at part of our Grand Haven team below, wearing RED on Fridays to support our troops!
Worried about the cold Michigan winters? Well don't be, we still have plenty of fun! Take a look at the pic below from our annual Cardboard Sled Race!
In today's Real Estate marketplace, it's important to have assurance that your Real Estate agents have the skills and tools to help you buy or sell. We are a part of the Coldwell Banker Schmidt Family of Companies and offer you cutting edge technology, and unparalleled marketing to help sell your home. The Coldwell Banker Schmidt Family of Companies markets your property on over 750 real estate websites to reach the maximum number of potential buyers. Our Luxury digital homes magazine is distributed to 100,000+ potential buyers, and can be viewed at CBSchmidtLuxury.com.
Let us help you find the home of your dreams in the Grand Haven Area. Our website includes all homes for sale in Grand Haven, all Grand Haven waterfront homes, commercial properties and vacant land for sale in Grand Haven. For example of our size, we have the largest inventory of waterfront luxury homes in the Traverse City market (another hhuge market of ours) and our agents have been blessed with a 44% share of Luxury Homes sold specifically $500,000+. We hope to represent your luxury listing in Grand Haven as well.
We also now offer Rental Management for the Grand Haven area.  If you have a home you would like to rent, please call our Grand Haven Real Estate office today at (616) 844-9000.
Please visit us online at cbgreatlakes.com
ARE YOU THINKING OF SELLING YOUR REAL ESTATE IN Grand Haven? CALL TODAY! (616) 844-9000.